Senior pictures are capturing your child at a very important milestone in their lives. Besides newborns, they are my favorite sessions! If choosing to do your senior pictures with Amy Stein Photography you will first need to decide if you would like to do a single session or a double session. Single sessions are about an hour long at most. Double sessions are just that...double. They are normally done on two separate dates. Double sessions are good for those who want both summer and fall pictures. Or, they have several sports or hobbies they want incorporated...a lot of outfits, or for those that just love to take pictures. Your session fee comes with one free yearbook edit that is sent to your yearbook instructor if your choice is given to me by NOVEMBER 30th. After that date you will be responsible for submitting your picture on your own. If purchasing a CD of your images then additional (tribute) pictures are sent to your yearbook at no charge. If a CD is not being ordered then the additional pictures emailed in will be charged an edit fee. Session fees for single sessions are $60 and double sessions are $100 (paid $50 at each session). Session fees are paid when choosing your date and are non-refundable. If weather causes cancellations they will be transferred to a different date. No-Shows will not be re-scheduled without paying a second session fee.
Once your session is over you will be able to view your UNEDITED proofs online. You can expect anywhere from 30-50 proofs from a regular session and 50-100 from a double session. You will then choose what you wish to order. CD's, prints, canvas, videos of pics set to music for graduation parties, tri-fold display folios, and more are all available. All prints are fully edited and full color. Black and white is available upon request. Orders are paid for when they are placed. Editing and printing will not begin on your order until it is paid in full. Payments are allowed. Orders placed after March 15th are not guaranteed to arrive in time to be used in graduation announcements.
Do not make the mistake of not ordering prints from your senior session! Many in the past have ordered CD's only thinking they will make their own prints and it never happens. Years later they contact me upset because their disc has broke, or they lost it, or their computer no longer takes a CD and they can't open it. I will not replace CD's year after year as this has sadly become a constant thing in the past. If you lose your CD there will be a charge to make another. It is not a guaranteed for life item. CD's are great to have. But prints will still be around when your senior is an adult and wants to show their pictures to their own children or grandchildren! If you do a CD only, please, please make prints somewhere!
Shipping is added on to each print order. Shipping can range anywhere from $1 - $6.
A LA CARTE ITEMS:
Full Edited CD of complete session with Print Release Form: $140 (single session), $220 (double session). This gives you an edited copy of all of your proofs with a print release form giving you permission to use the pictures online or make prints of them as you wish. I retain copyright to the pictures and may use them for business purposes (advertisement) as I have done on this page with the samples you see. But, you have permission to print them and use them online. However, they may not be used in any type of photo contest without prior permission from the photographer. This is the most popular add on item!
Edited CD with print release form: $8 per picture you choose. This is different than the full session CD option above. Instead of receiving all of the pictures edited you choose the ones you want and they are billed at $8 per choice.
Leather Tri-Fold Display Folio: $60. These are a timeless way to keep your memories. I ordered several senior pictures of myself years ago (many, many years ago!) and have no idea what ever became of them. However, I still to this day have my leather tri-fold display folio. These are great to display at end of the year graduation parties as well! These come with 8 of your favorite pictures, fully edited in a 3.5 x 5 print size.
Slideshow video of your pictures set to music: $25 for senior pictures only. $40 for baby and growing up pictures added.
(Price is assuming all pictures are given to me in a digital format. Walmart will scan them for you to a disc to give me. If I have to scan the baby pictures there is an additional charge). These videos are perfect for graduation parties to play on a lap top or project on a wall. The pictures take on even more meaning when they are timed and set to your favorite songs. Videos can be anywhere from 2 - 15 minutes long!
Prints: The price shown is the print price if you have ordered a cd and are ordering prints of pictures you had edited for your cd. There is no edit charge on those as you already paid the edit fee on your cd. There is an edit fee added on to the print price if a CD was not ordered.
Set of 4 Wallets (cut out with cropped, rounded corners): $3
3.5 x 5: $2
4 x 6: $2
5 x 7: $5
8 x 10: $8
Large sizes and canvas are also available. Message for pricing on these.
Albums can also be made. Message for pricing.
Yearbook picture choices for Great Bend Seniors need submitted by November 30th in order to be submitted to the yearbook on time. Any choice after the 30th of November will be billed $10 on to your order or you will need to submit it yourself. Your procrastination on choosing your yearbook picture will not constitute an emergency on my end! :) Seniors from towns other than Great Bend, your yearbook choices need submitted a full 4 weeks before your yearbook deadline for free submission. Otherwise the $10 fee will apply to submit it.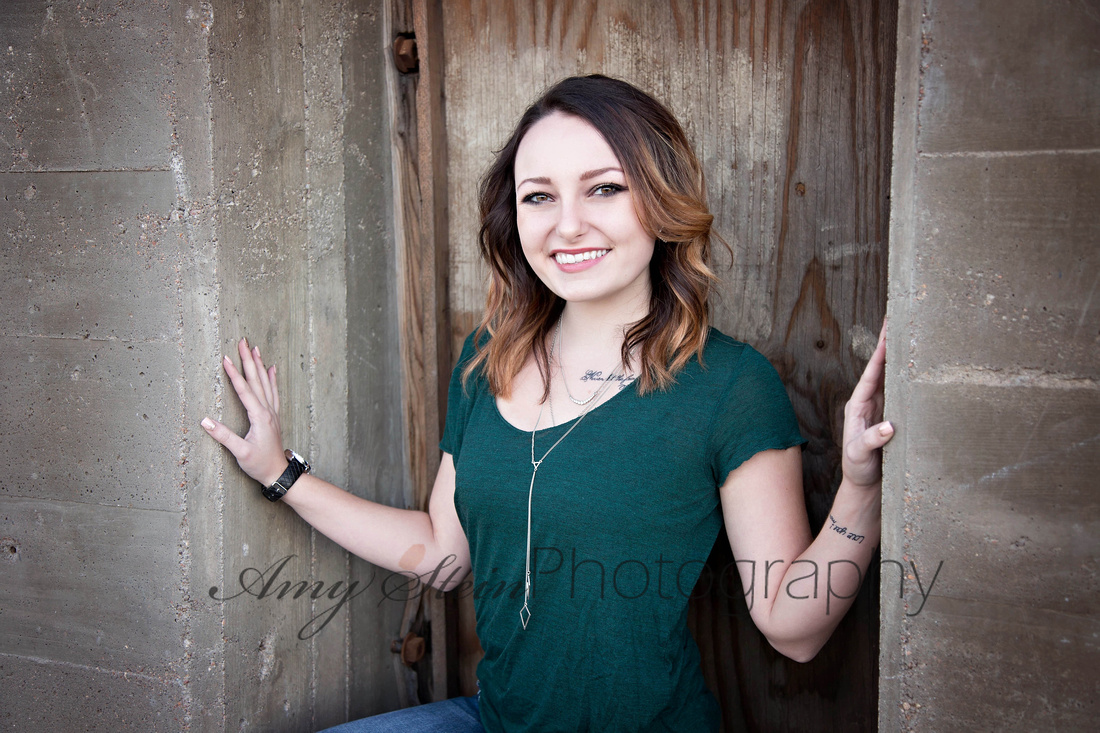 The majority of my senior sessions are done outdoors. I do have an indoor studio available if indoor shots are requested. They are more traditional, head shot type of close up poses due to space limitations of my studio. If indoor pictures are requested at other indoor venues such as the Bowling Alley, the college swimming pool, or the High School gymnasium, please know that the lighting in these places is horrible and the quality of your pictures may be effected.
Senior Sessions are normally booked in the spring of the student's JUNIOR year or the early summer before their senior year. By the end of May or very start of June of your junior year I am typically already full on senior pictures. If wanting Summery outfits and backgrounds (green colors, flowers) then June - mid October is best. If wanting fall colors and leaves on the ground late October and early November is best...these months fill up the fastest. If waiting too long to book...you will be taking them in December and with outdoorsy locations looking blah and barren most will be taken with bricks, alleys, etc. You can choose your own location(s) or I can choose for you!